The global telemedicine market was valued at USD 63.5 billion in 2022 and is projected to reach USD 590.9 billion by 2033, exhibiting a compound annual growth rate of 25.7% from 2023 to 2032. This is great news for healthcare app development companies. Statistics indicate the growing demand for a better telemedicine experience, with web and mobile platforms being the dominant delivery mode. North America currently leads the market with a revenue share of 36%, while Asia Pacific is expected to have the highest CAGR in the coming years.
The attractiveness of the field
Considering these trends, telemedicine app development offers entrepreneurs and enterprise healthcare institutions lucrative opportunities. It allows for exploring new revenue streams, improving healthcare quality and services, and increasing operational efficiency while reducing costs. Entrepreneurs and enterprise healthcare providers are the primary players who can benefit from investing in telemedicine app development.
Developing a telehealth app that addresses existing healthcare challenges can be a promising venture for entrepreneurs. Starting with essential functionality and expanding as demand grows, there is ample room for innovation in telepharmacy, telenursing, EHR/EMR systems, customer-focused fitness apps, hospital information management apps, and comprehensive wellness platforms. Funding options or in-app monetization strategies can be explored based on the nature of the application.
Enterprise healthcare institutions can gain a competitive edge by investing in telemedicine app development. As virtual healthcare services become increasingly popular, having a telemedicine app enables continuity of care through virtual follow-up visits and ongoing patient monitoring, resulting in enhanced patient engagement. Integrating a telemedicine app into an existing healthcare setup expands the reach and accessibility of care, increases market share, reduces costs, and improves operational efficiency.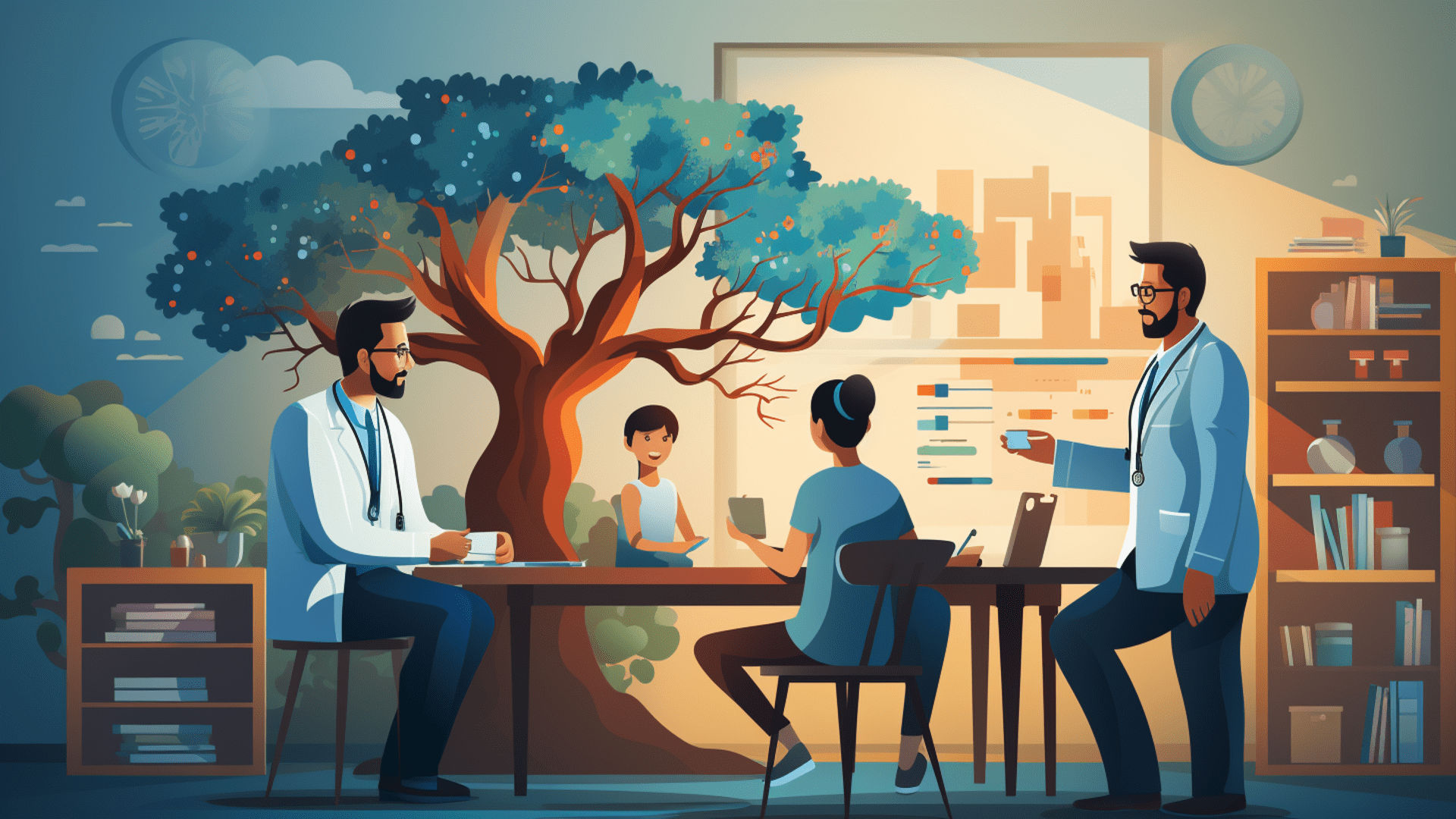 Development team composition
When assembling a telemedicine app development team, it's important to consider more than just software developers. A complete IT department is needed to build and launch the app. The team composition typically includes a frontend developer, backend developer, UI/UX designer, business analyst, project manager, QA engineer, DevOps engineer, and team lead. Working with a telemedicine app development company allows you to hire resources with various levels of experience on-demand and scale down when necessary.
In conclusion, the surge in telemedicine application development is not just a trend but a total shift in healthcare service delivery. The potential return on investment for entrepreneurs and enterprise healthcare institutions is considerable, not only in monetary terms but also in improved patient care, operational efficiency, and accessibility. By assembling a dedicated IT team or partnering with a reputable telemedicine app development company, you can create an innovative, user-friendly tool capable of meeting the evolving needs of healthcare providers and patients. As we look to the future, integrating telemedicine into the healthcare landscape is more than an option; it's necessary.